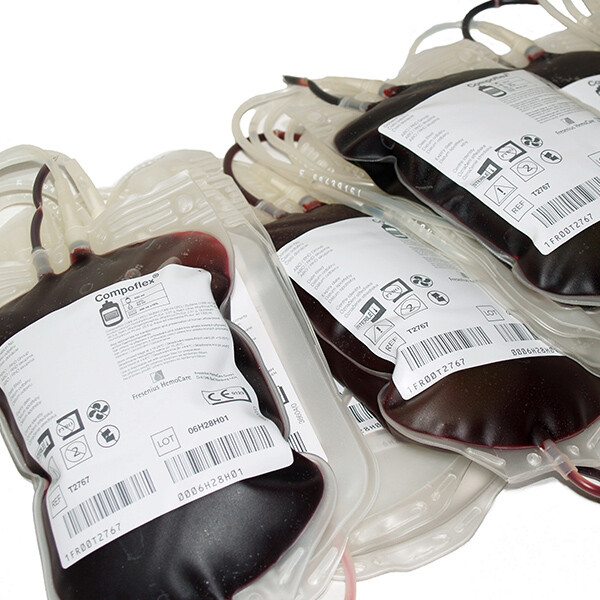 Blood Bag Liquid RFID UHF Tag using coupling instead of AL etching antenna . It is an ideal solution for RFID applicationIt in various blood bag and liquid applications. The coupled antenna design allows performance to be affixed to the blood bag to read up to 4 meters. Meanwhile, the design of the omnidirectional 3D antenna can facilitate reading from all angles and improve reading efficiency and accuracy.
UHF Blood Liquid Bag tag is a passive UHF 860-960MHZ tags and fully compliant with ISO 18000-63, adopts the large-capacity chip MONZA 4E and MONZA 4QT, with large EPC memory, which is convenient to store the hospital's information and improve safety.
JYL-Tech Liquid RFID UHF Tag Specification:
| | |
| --- | --- |
| Item No. : | UHF Blood Bag Tag |
| Protocol: | EPC Global UHF Gen2 |
| Operating Frequency: | 860-960mhz |
| Chip: | MONZA 4E, MONZA 4QT |
| Inlay Dimension: | 73*41mm |
| Finished Label Dimension: | 87*53mm |
| Tag Pitch: | 90mm |
| Material: | PET |
| Imprint: | Varible data |
| Drawing: | |
| Reading Range: | Up to 4 meters on liquid surface |
JYL-Tech can customize Blood Bag UHF Tag to meet your unique requirements for chip type, size, programming and materials. Contact us to learn more about JYL-Tech full line of solutions for various RFID Tags.
JYL-Tech Blood Bag Liquid RFID UHF Tag Datasheet
Contact Form
We can help you?
Find the RFID product or solution that meets your business needs. Ask us to help you find the right decision.
Share this page