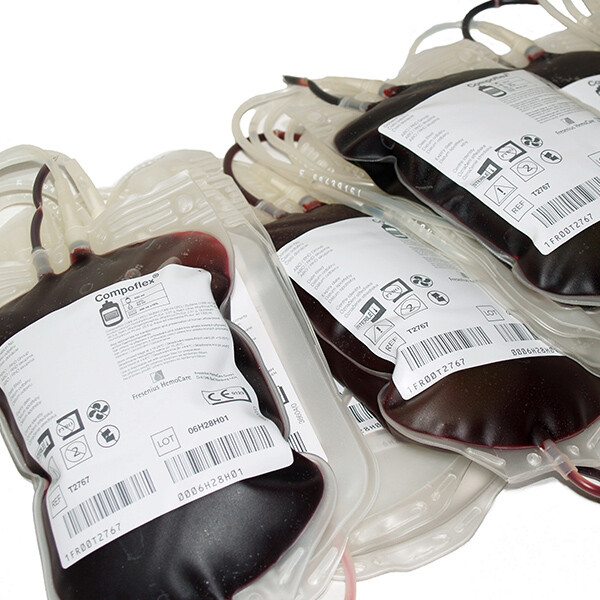 UHF RFID Tag for Blood Bags and Liquid Containers, employing innovative coupling antenna technology as an alternative to traditional AL etching antennas. This solution presents an optimal fit for a range of RFID applications within the realm of blood bags and liquid containers. The coupled antenna configuration enhances performance by facilitating reading distances of up to 4 meters when attached to the blood bag. Additionally, the omnidirectional 3D antenna design ensures efficient and accurate readings from all orientations, enhancing overall reading efficacy.
JYL-Tech UHF Blood Liquid Bag tag operates as a passive UHF tag within the frequency range of 860-960MHz. It adheres to ISO 18000-63 standards and integrates advanced MONZA 4E and MONZA 4QT chips, known for their high-capacity EPC memory. This ample storage capability not only facilitates seamless storage of hospital information but also elevates safety standards.
JYL-Tech Liquid RFID UHF Tag Specification:
| | |
| --- | --- |
| Item No. : | UHF Blood Bag Tag |
| Protocol: | EPC Global UHF Gen2 |
| Operating Frequency: | 860-960mhz |
| Chip: | MONZA 4E, MONZA 4QT |
| Inlay Dimension: | 73*41mm |
| Finished Label Dimension: | 87*53mm |
| Tag Pitch: | 90mm |
| Material: | PET |
| Imprint: | Varible data |
| Drawing: | |
| Reading Range: | Up to 4 meters on liquid surface |
Benefits of JYL-Tech's RFID Solution for Liquid :
Extensive Expertise: Leveraging years of proficiency in RFID knowledge and manufacturing, we bring a robust understanding to every RFID endeavor.
State-of-the-Art Manufacturing: Our RFID Tag production process encompasses cutting-edge equipment, including Mühlbauer bonding and Melzer & Bielomatik converting. Each tag undergoes rigorous 100% quality assessment in high-speed production prior to shipping.
Tailored Tag Designs: We offer an array of meticulously designed RFID tag options, catering to specific performance requirements based on application context, frequency, and coherence. These designs are extensively tested in our professional RFID laboratory, equipped with an anechoic chamber to emulate real-world conditions.
Flexible Programming Infrastructure: Our RFID tag programming line ensures flawless performance. Each tag is subjected to thorough scrutiny through Voyantic Tagsurance and Optical visual inspections. This process covers encoding, replacement, and printing, guaranteeing top-tier quality before delivery.
JYL-Tech can customize Blood Bag UHF Tag to meet your unique requirements for chip type, size, programming and materials. Contact us to learn more about JYL-Tech full line of solutions for various RFID Tags.
JYL-Tech Blood Bag Liquid RFID UHF Tag Datasheet

Contact Form
We can help you?
Find the RFID product or solution that meets your business needs. Ask us to help you find the right decision.
Share this page