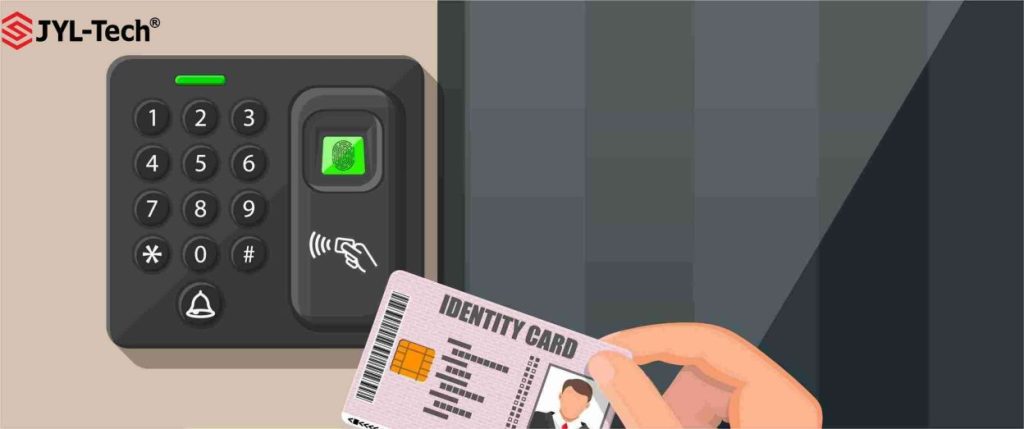 RFID/NFC solutions are ideal for time tracking and access control as they are easy to use and provide highly reliable scanning and precise identification. But they can do much more than that. They can be used to control security patrols, demarcate areas and connect the real world to the virtual world. They open up entirely new areas of use for you and your customers.
Access control is a system that enables permissions to control access to areas in a given physical facility. An access control point, which can be a door, turnstile, parking door, elevator, or any other physical barrier that can be controlled using RFID technology to grant access.
Data security using RFID technology is generally very high. It also reduces the possibility of duplicating credentials. Secure or proprietary communication protocols can also be used to further enhance security.
JYL-Tech RFID/NFC advantages :
Capture: Scan without contact – no more "swiping".
Readability: No smearing, no fading, no smudges and does not affect scanning.
Freeform: Almost any size and shape can be produced.
Integration: Can be integrated into products and objects with absolute stealth and safety.
Recommended JYL-Tech RFID/NFC products :
Contact our Sales team for more details : Info@jyl-world.com
Contact Form
We can help you?
Find the RFID product or solution that meets your business needs. Ask us to help you find the right decision.
Share this page