Wearable EMV payment wristbands answer the demand of customers all over the world who are in constant search for more convenience. They are typically used to avoid cash handling and ensure fast and hygienic contactless payments, enable us to pay, gain loyalty rewards, or use public transportation without needing to carry a wallet.
Contactless payment wearables are quickly becoming an ever more popular way to pay purchases. It's easy to see why. You can pay quickly and not touch any public-use keypads and touchscreens at points of sale (POS).
JYL-Tech answers this demand with a SIM-size mini RFID tag that can be inserted to versatile wearable option. With the JYL-Tech Wearable EMV payment wristbands , ordinary daily objects become wearable payment devices and expand contactless payments options. They can be payment-only or multi-usage devices—for example a prepaid payment feature combined with access to events, offices, public buildings, and public transportation.
JYL-Tech has developed many existing models to match the current bank cards, such as MasterCard, Visa, Gelmato, etc. You can customize colors and LOGO, etc.
| | | | | |
| --- | --- | --- | --- | --- |
| | | | | |
| WER01 | WER02 | WER03 | WER04 | WER05 |
No matter which option you choose, our Wearable EMV Payment Wristbands can be configured to work with any RFID system from any service provider. The silicone material is comfortable and soft, suitable for all ages, from toddlers to adults. Due to the 100% waterproof nature of the product, we recommend the use of RFID silicone bracelet at any event where participants are at risk of exposure into water.
Wearable EMV Payment Wristbands Application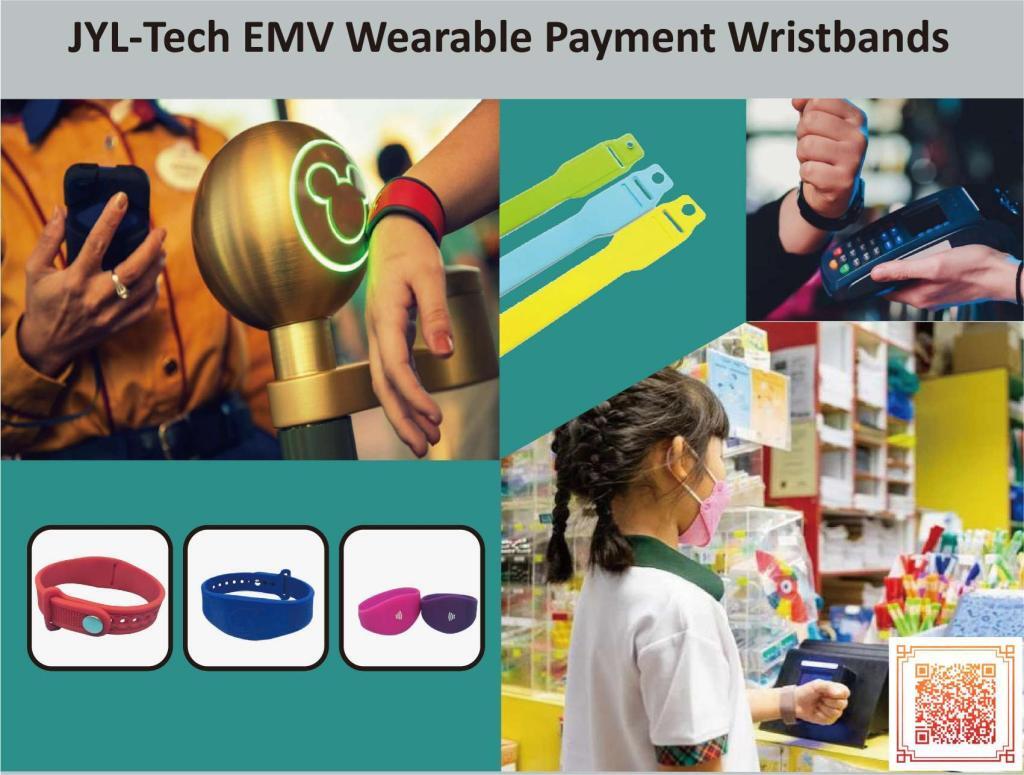 Please contact JYL-Tech to customize RFID silicone bracelet to meet your unique requirements for chip type, size, programming and materials for People indentification.
JYL-Tech Pantone Book for RFID Silicone Wristbands
Contact Form
We can help you?
Find the RFID product or solution that meets your business needs. Ask us to help you find the right decision.