Wooden card is an upgraded product of RFID card, With the growing clamor for environmental protection, wood and bamboo are ideal alternatives to traditional plastic PVC key cards. Unlike traditional PVC cards, our eco-friendly RFID Wood Card use embedded RFID chips and print LOGO as required to create an unforgettable card experience.
Wood and bamboo are a sustainable, very durable material that protects RFID chips. Your clients will thank you for choosing eco-friendly alternatives that help reduce the amount of plastic that ends up in landfills or the ocean. With wood being eco-friendly, opting for hotel key cards made from wood can reflect your approach to taking a green stance.
Our RFID wooden cards are contactless key cards that lend something fresh and unique to access control, membership and brand marketing applications. Choose HF, NFC or UHF chips for contactless card reads of up to 15 cm. We deliver to you or drop ship globally right to your client.
Highlights of RFID NFC Wooden Card :
Eco-friendly, plastic free, biodegradable ;
Waterproof – Do not soak for more than 4 hours ;
Tenacity and durable which could be used for up to 3 years ;
Ultra-thin, 0.45mm, with extradinary flexibility feature ;
Personalization :
• Offset Printing with CMYK
• Silk-screen printing
• Magnetic Stripe
• Serial Number or UID printing
• Chip encoding
• Different size seletions
IC options:
NFC , HF 13.56Mhz
– ISO14443A
– ISO18092
– ISO15693
UHF 840-960Mhz
Wooden Material Options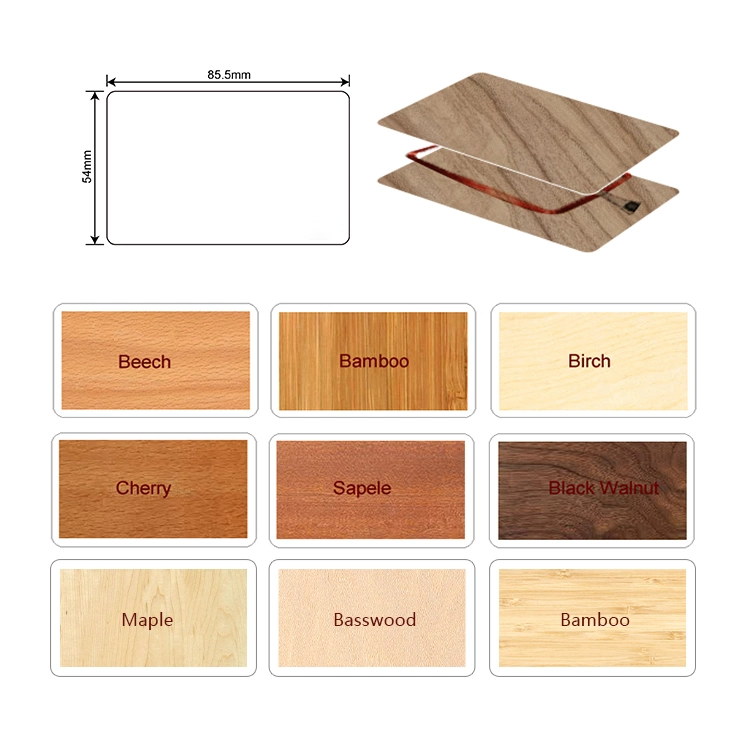 Basswood, Birch wood, Bamboo wood, Beech wood, Cherry wood cards are suitable for printing and laser engrave.


Sapele wood cards are suitable for silk printing solid color like white color. Offset printing for black, dark blue and deep red etc.
Customize our Eco RFID Wooden Card by printing with your branding, text and logo. We offer custom shapes like ISO sizes or keychain shapes. And can be engraved with text and logos on both sides of the keycard .
If you're looking for ways to rebrand your hotel and increase its appeal to visitors, then having eco RFID cards made from wood is a really nice touch that won't go unnoticed by any of your guests .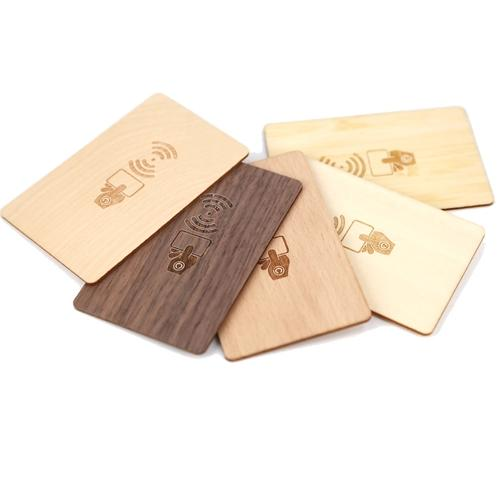 RFID Wood Keycard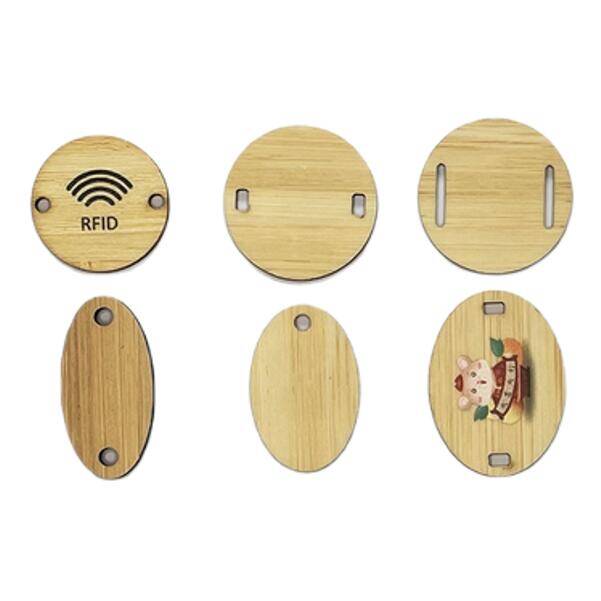 RFID Wood Mini tag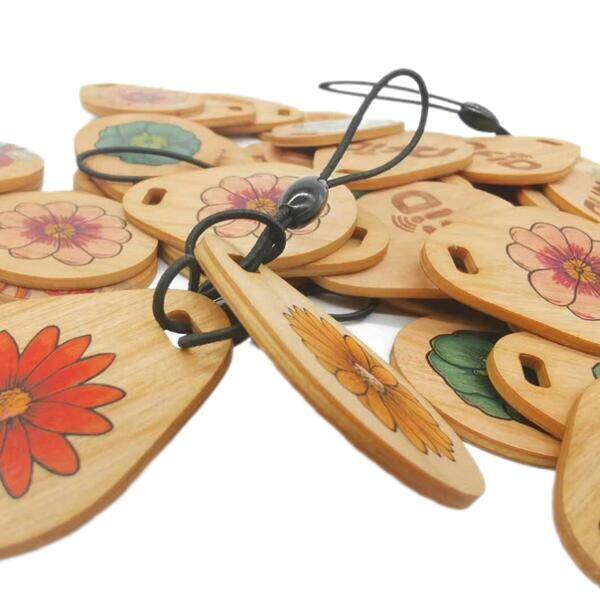 RFID Wood Keyfob
Please contact JYL-Tech to customize Eco RFID Wood Card to meet your unique requirements for chip type, size, programming and materials for People indentification .

Please contact JYL-Tech to customize RFID cards to meet your unique requirements for chip type, size, programming and materials for People indentification .
Contact Form
We can help you?
Find the RFID product or solution that meets your business needs. Ask us to help you find the right decision.
Share this page