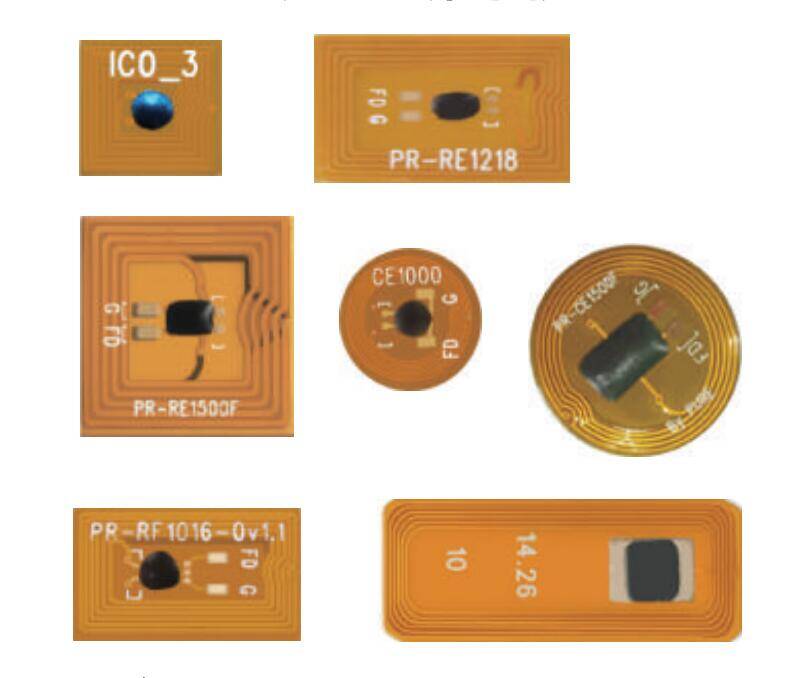 FPCB (or FPC) was named for Flexible Printed Circuit Board. FPC is a patterned arrangement of printed circuits formed by copper etching with a flexible base material of polyester or polyimide. It has high reliability and good flexibility reflect . FPCB RFID tag can embed both HF and UHF technology. It is high-temperature resistant so that it can be encapsulated by silicone or plastic .
The advantages of FPCB are small size, light weight, dynamic bending, strong signal, high circuit density, and reduced assembly cost.
JYL-Tech FPCB RFID Tag Specification :
Item No. :
JYL-FPHF**** / JYL-FPUHF****
Material:
FPBC
IC Chip Options:
HF, NFC, UHF
Size:
HF/NFC : Dia8mm/10mm/12mm , 15X15mm, 6X16mm, 8X12mm, 8x18mm or customize
UHF: 49(L) x 09(W) x 1.02(T) mm / 25(L) x 25(W) x 1.15(T) mm or customize
Adersive:
Yes, optional
Anti-Metal Material:
Yes, optional
Applicable Surface:
Metal / Non-metal surface
IC options:
HF 13.56Mhz :
– ISO14443A: MIFARE Classic®, MIFARE® DESFire®, MIFARE Plus®, MIFARE Ultralight®, Fudan FM11RF08, etc.
– ISO18092: NTAG® 213, NTAG® 215, NTAG® 216, Topaz512, etc.
– ISO15693: NXP ICODE® SLIX, TI Tag it HF-I, ST LRI, etc.
UHF 840-960Mhz :
– Alien Higgs, Monza 3, Monza 4D, Monza 4QT, Monza R6, Monza R6-P, Impinj M730 ,Impinj M750 etc.
JYL-Tech can customize FPCB RFID Tags to meet your unique requirements for chip type, size, programming and materials. Contact us to learn more about JYL-Tech full line of solutions for various RFID Tags.
JYL-FPHF0812-N213FPC Datasheet
Contact Form
We can help you?
Find the RFID product or solution that meets your business needs. Ask us to help you find the right decision.
Share this page