As RFID tags continue to find extensive use in sectors like fashion retail logistics and various industries, the manufacture of aluminum etching inlays and the challenges associated with material degradation have given rise to significant ecological concerns. These issues have posed substantial challenges on a global scale. In response, the European Union has intensified its focus on environmental preservation, underscoring the critical nature of green policies. Addressing this scenario, the innovative ECO vision RFID Technology offers a Unique and Sustainable solution, tailor-made for enterprises that espouse environmental stewardship as a core commitment.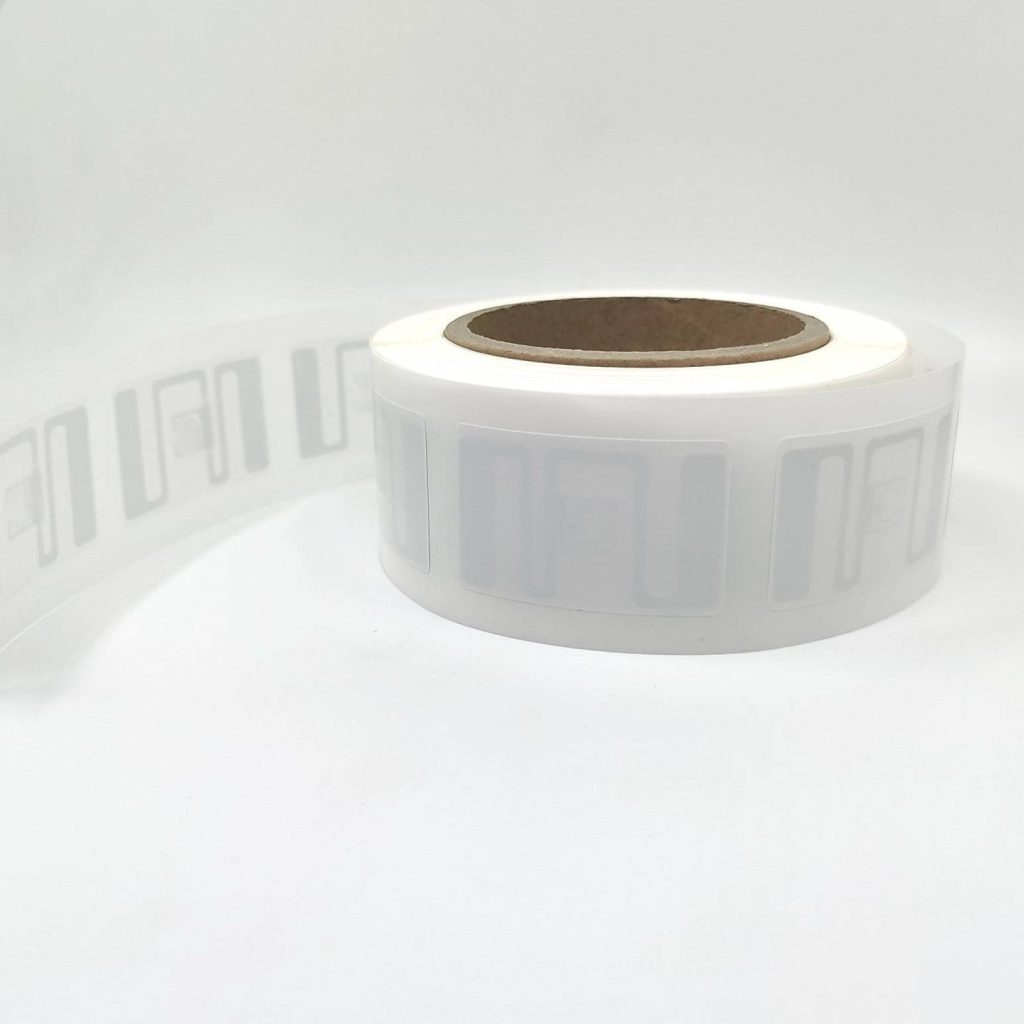 JYL-Tech has introduced an innovative and ecologically conscious RFID solution that transcends the boundaries of conventional technology. This groundbreaking offering provides heightened efficiency and consistency, rivaling the performance of Al etching RFID tags, all while maintaining a comparable price point. This advancement signifies a pivotal step towards a more sustainable RFID landscape.
The core of this development is the ECO RFID inlay, distinguished by an inventive RFID antenna. Crafted without the need for solvents or effluents, and entirely devoid of VOC emissions, this environmentally conscious RFID inlay is a testament to JYL-Tech's commitment to ecological well-being. Its antenna is meticulously shaped through precise Laser die-cutting, yielding refined curves and impeccably defined edges. This deliberate crafting approach ensures not only enhanced performance but also a production process that aligns with health and environmental standards. The result is an RFID tag solution that leaves no ecological footprint, serving as a harbinger of a greener future for the RFID industry.
Highlights of ECO RFID Sustainable Tags
Achieving an entirely plastic-free composition for the ECO RFID tag, the production process stands as a testament to its zero-pollution ethos, underscored by the employment of exclusively FDA-approved materials.
The RFID tag architecture has been streamlined, omitting the need for plastic substrates. Instead, a sustainable alternative takes form in the guise of paper, serving as the RFID transponder's support structure.
This eco-conscious transformation doesn't equate to a surge in costs; in fact, the ECO RFID tag delivers heightened performance without imposing additional expenses.
Surpassing even the capabilities of Al etching RFID tags, the RFID Sustainable Tag showcases optimal antenna design, thus attaining unparalleled performance benchmarks.
Please contact JYL-Tech to customize RFID Sustainable Tags to meet your unique requirements for chip type, size, programming and materials for Retail indentification .
Plastic Free ECO RFID Tag JYL5333U8 Datasheet

Plastic Free ECO RFID Tag JYL5434U9 Datasheet

Related Products:
Contact Form
We can help you?
Find the RFID product or solution that meets your business needs. Ask us to help you find the right decision.
Share this page