With the large-scale application of RFID tag in apparel retail logistics and other industries, the production of aluminum etching inlay and the non-degradation of materials have led to great environmental problems, which have caused great trouble to the whole world's ring mirror. The monitoring of environmental protection in the European Union, put forward the importance of environmental protection policy. The new ECO RFID technology for sustainability is designed for companies committed to environmental values.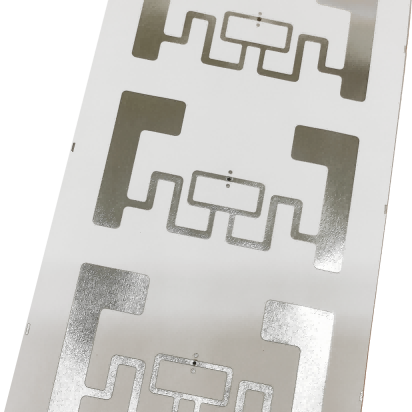 JYL-Tech luanched a new plastic free, most eco-friendly, better performance and consistency RFID tag with similar price as Al etching RFID tag, a idea Eco-RFID solution for all RFID applications.
The ECO RFID inlay is made of an innovative RFID antenna with solvent-free, effluent-free, without VOC emitted, environmentally friendly RFID inlay , the antenna is shaped with precise Laser die-cutting by refine smooth curves and lines edges, it is healthier and safer in both in production and using for no harmful for environment. We believe it will be the best solution for upgrading RFID tag industry in coming years .
Highlights of ECO RFID Tag
Completely eliminate plastic component in ECO RFID tag, and zero pollution in production as well, all materials in tag are FDA approved.
Simplify RFID tag's structure omitted plastic substrate, alternative replace it by paper as the face stock bearing the RFID transponder.
Super RFID performance with no more cost increased.
Please contact JYL-Tech to customize ECO RFID to meet your unique requirements for chip type, size, programming and materials for Retail indentification .
Plastic Free ECO RFID Tag JYL5333U8 Datasheet
Plastic Free ECO RFID Tag JYL5434U9 Datasheet
Contact Form
We can help you?
Find the RFID product or solution that meets your business needs. Ask us to help you find the right decision.
Share this page