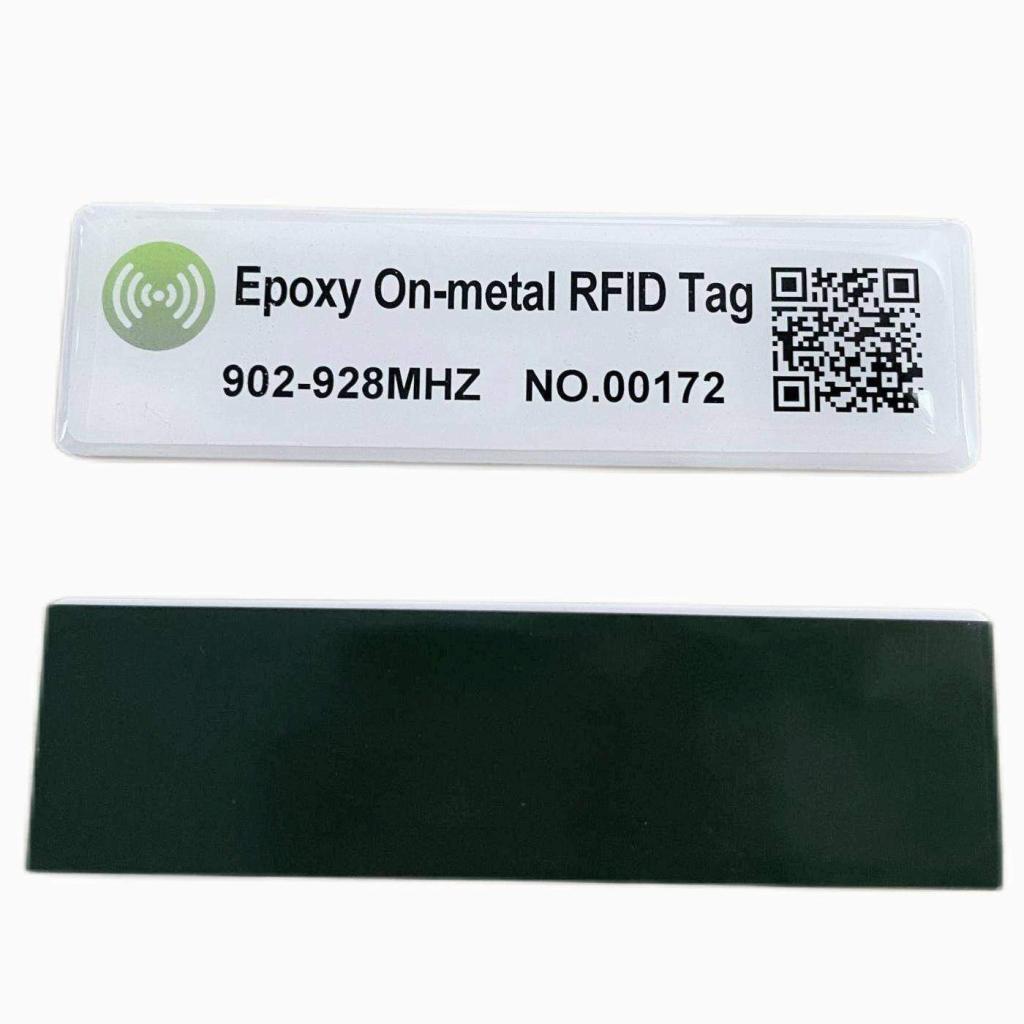 Epoxy On-Metal RFID Tag is special designed for the metal working environment application. It always has excellent reading performance whatever you read from the front of it or its sides. Thin thickness can be attached to the metal cabinet, metal doors, windows and other metal asset management.
Acrylic material with epoxy glossy appearance makes the RFID tags shiny and eye-catching. CMYK design printing under smoothly finishing enhance product image. Variable data QR, numbering, ID can be printed on this UHF on metal tag. Compared with ABS plastic mounted on metal RFID tag, RF4 PCB anti-metal tag and other plastic RFID tag, epoxy anti-metal RFID tag is the cost-effectively solution.
Epoxy On-Metal RFID Tag Specification :
| | |
| --- | --- |
| Item No. : | JYL-PH8023 |
| Material: | Acrylic + Adhesive glue + Epoxy finishing |
| IC Chip Options: | NXP UCODE® 8, EPC 128bits, TID 96 bits |
| Size: | 80 x 23mm |
| Operating Mode: | Passive coupling RFID Design |
| Read Range: | 3 meters on the metal / 3.5meters in the air. (30dbm) |
| Printing: | Variable data (ID, QR, numbering) , LOGO |
| Encoding: | EPC Programming |
| Mounting Methods: | Adhesive |
IC options:
UHF 840-960Mhz :
– Alien Higgs, Monza 3, Monza 4D, Monza 4QT, Monza R6, Monza R6-P, Impinj M730 ,Impinj M750 etc.
JYL-Tech can customize Epoxy metal tag to meet your unique requirements for chip type, size, programming and materials. Contact us to learn more about JYL-Tech full line of solutions for various RFID Tags.
Epoxy On-Metal RFID Tag Datasheet
Contact Form
We can help you?
Find the RFID product or solution that meets your business needs. Ask us to help you find the right decision.
Share this page