RFID Labels known as "smart Labels" which including UHF RFID Label, HF RFID Label and NFC RFID Label . RFID Labels consist of silicon chips and antennas, mounted on special brackets, their task is to identify objects or people in a unique and automatic way.
UHF RFID labels supplied in rolls can be printed and encoded by special printers using thermal transfer technology or direct printing.
There are many variables and options/customization possibilities in the field of RFID labels. Our products guarantee a high degree of flexibility in all aspects: available frequencies, chips, formats, dimensions, materials, printing and coding.
The UHF RFID frequency is choice for logistics and asset management. The reading distance of UHF RFID tags is greatly affected by the transmission power of the reader, the size of the tag antenna and the environmental characteristics. In fact, metals and liquids attenuate the signal, reducing the communication range.
Our Advantages:
Extensive Expertise in Tailored RFID Innovation and Production Over the Years.
Utilization of Leading-Edge RFID Tag Manufacturing Processes, Including Mühlbauer Bonding and Melzer & Bielomatik Inlay Conversion, Accompanied by Rigorous Quality Checks Within High-Speed Production Environment.
Holistic Crafting of RFID Tags to Precisely Match Targeted Performance Requirements within Diverse Application Contexts, Encompassing Frequencies, Efficiency, and Coherence. Exhaustive Testing Takes Place in a State-of-the-Art RFID Laboratory, Featuring an Anechoic Chamber to Replicate Application Scenarios. Each Design Undergoes Three Iterations and Pilot Production Sample Approval Prior to Mass Manufacturing.
Adaptive RFID Tag Programming and Production Infrastructure in Place, Enabling Encoding, Replacement, Printing, and Thorough Inspection through Roll-to-Roll Tag Processes.
Encompassing HF, NFC, and Dual-Frequency RFID Tags, with Customizable Face Stock, Printing, Adhesive Application, and Die-Cutting to Achieve the Finalized Tag Product.
Click below Below RFID Labels for your unique solution :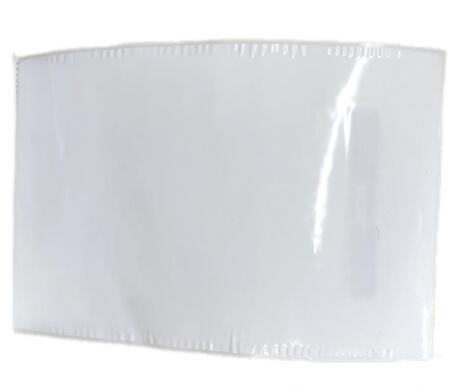 RFID For Tire
Our UHF RFID Label standard products
Our RFID UHF antenna designs vary in size and performance, and they cover most needs for RFID projects that require dry inlay, wet inlay, or RFID tags/stickers. The range of standard products combines high quality with competitive prices, thanks to economies of scale in our production. This is a rich proposal for UHF RFID Label tags.
JYL1938U8
NXP U CODE8
Antenna 19*38mm
JYL5030U8
NXP U CODE8
Antenna 50*30mm
JYL7015U8
NXP U CODE8
Antenna 70*15mm
JYL2239U8
NXP U CODE8
Antenna 22*39mm
JYL4444U8
NXP U CODE8
Antenna 44*44mm
JYL4216U8
NXP U CODE8
Antenna 42*16mm
JYL5030U8
NXP U CODE8
Antenna 50*30mm
JYL7014U8
NXP U CODE8
Antenna 70*14mm
JYL9510U8
NXP U CODE8
Antenna 90*10mm
JYL7014-2U9
NXP U CODE9
Antenna 70*14mm
JYL5030U9
NXP U CODE9
Antenna 50*30mm
JYL4216U9
NXP U CODE9
Antenna 42*16mm
JYL1530U9
NXP U CODE9
Antenna 15*30mm
JYL9510U9
NXP U CODE9
Antenna 95*10mm
JYL2239U9
NXP U CODE9
Antenna 22*39mm
JYLD12-V11U9
NXP U CODE9
Antenna φ12mm
JYL0460U9
NXP U CODE9
Antenna 4*60mm
JYL4216M750
M750
Antenna 42*16mm
JYLE41-CM4E
Impinj M4E
Antenna 95*8mm
JYLE44M4E
Impinj M4E
Antenna 105*6mm
JYLH41M4E
Impinj M4E
Antenna 46*30mm
JYLH47M4E
Impinj M4E
Antenna 44*44mm
JYLH49M4E
Impinj M4E
Antenna 44*44mm
JYL6626M4QT
Monza M4QT
Antenna 66*26mm
JYL7015M4QT
Monza M4QT
Antenna 70*15mm
JYL7015M4QT3
Monza M4QT
Antenna 70*15mm
JYLB42M4QT
Monza M4QT
Antenna 22*8mm
JYLE41-CM4QT
Monza M4QT
Antenna 95*8mm
JYLE42M4QT
Monza M4QT
Antenna 68*19.2mm
JYLF43M4QT
Monza M4QT
Antenna 26*16mm
JYLJ41M4QT
Monza M4QT
Antenna φ12mm
JYL0460MR6
Monza R6
Antenna 60*4mm
JYL1832MR6
Monza R6
Antenna 31.4*18mm
JYL1835MR6
Monza R6
Antenna 35*18mm
JYL4017MR6
Monza R6
Antenna 40*17mm
JYL5030MR6
Monza R6
Antenna 50*30mm
JYL6814MR6
Monza R6&R6P
Antenna 68*14mm
JYL7014MR6
Monza R6&R6P
Antenna 70*14mm
JYLAR61FMR6
Monza R6&r6p
Antenna 40*15mm
JYLE61MR6
Monza R6&R6P
Antenna 95*8mm
JYLR62MR6
Monza R6&R6P
Antenna 70*14mm
JYLER69MR6P
Monza R6&R6P
Antenna 62*10mm
JYLFR62MR6P
Monza R6&R6P
Antenna 22*13.5mm
JYLHR61MR6P
Monza R6&R6P
Antenna 50*30mm
JYLMax9727MR6P
Monza R6&r6p
Antenna 94*24mm
JYL4017R6
Monza R6&R6P
Antenna 40*17mm
JYLAR61F
Monza R6&R6P
Antenna 40*15mm
JYL-2070-MR6-2
NTAG213&R6P
Antenna 70*20mm
JYLREF9929-A
H9
Antenna 22.5*22.5mm
JYLREF9920-A
H9
Antenna 40*15.5mm
JYLREF9940-A
H9
Antenna 94.8*8.15mm
JYLREF9962-A
H9
Antenna 70*17mm
JYLREF9954-A
H9
Antenna 93*19mm
JYLREF9954-B
H9
Antenna 93*19mm
JYL7015H10
H10
Antenna 70*15mm
JYL3050H10
H10
Antenna 30*50mm
JYL4216H10
H10
Antenna 42*16mm
JYL7017H10
H10
Antenna 70*17mm
JYL8725H10
H10
Antenna 86.8*25mm
JYL9319H10
H10
Antenna 93*19mm
Applications of UHF RFID Label:
Item-level retail
Healthcare
Transportation
Industrial logistics and manufacturing
Brand protection and product authentication
Supply chian, inventory and logistics
Contactless cards and tickets
Library, media, documents and files
JYL-Tech can customize UHF RFID Label to meet your unique requirements for chip type, size, programming and materials. Contact us to learn more about JYL-Tech full line of solutions for various UHF RFID Labels .
RFID antenna list of JYL-Tech can assembly into RFID labels usually:

Contact Form
We can help you?
Find the RFID product or solution that meets your business needs. Ask us to help you find the right decision.
Share this page