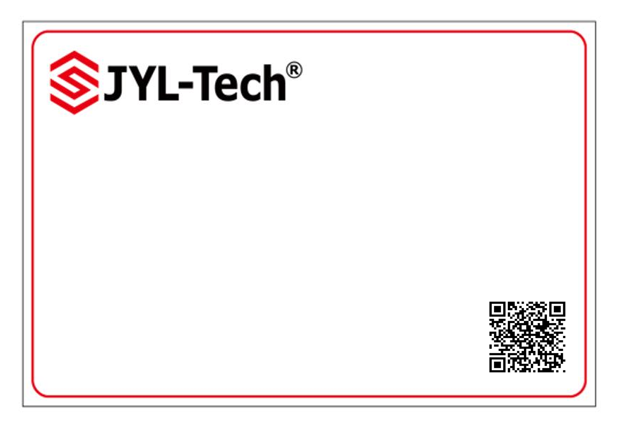 JYL-Tech is a leading experts in RFID smart card manufacturer since 2006, we are successful cooperation with leading chip manufacturers like NXP, Infineon, EM, TI etc for years . We delivers millions of RFID cards every month into the global market with competitive pricing and fast delivery times .
There are three main types of frequencies used by RFID cards : Low Frequency (LF), High Frequency (HF) and Ultra High Frequency (UHF) frequency bands are globally recognized RFID systems. Or two or more frequency hybrid cards.
Low Frequency RFID Cards
The frequencies from 30 KHz to 300 KHz are covered by the LF frequency. LF RFID devices typically work at 125 KHz for control of access (door pass) application, some work at 134 KHz for monitoring of livestock. This frequency band offers a short read range of 10 cm and has a slower reading speed than the higher frequencies, however, it is less sensitive to interference from radio waves.
125KHz LF IC options:
EM4200, TK4001; T5577; EM4305; Hitag1, Hitag2, Hitag S256, etc
High Frequency RFID Cards
High-frequency innovative multifunctional smart cards are used for higher security and application fields.
HF cards Standard ISO cards with one or more chips are essential for many identification applications.
It is widely used in high-security encryption applications such as payment, event, and person identification etc.
13.56Mhz HF IC options :
ISO14443A: MIFARE Classic®, MIFARE® DESFire®, MIFARE Plus®, MIFARE Ultralight®, Fudan FM11RF08, etc.
ISO18092: NTAG® 213, NTAG® 215, NTAG® 216, Topaz512, etc.
ISO15693: NXP ICODE® SLIX, TI Tag it HF-I, ST LRI, etc.
Ultra-High Frequency RFID Cards
Passive RFID card provides advanced sensitivity for enhanced read rate and range. It offers full read/write capabilities, and you can use it worldwide with any EPC UHF operational band.
Bulk quantities for white or colorful printing are optional .
840-960Mhz UHF IC options:
Alien Higgs, Monza 3, Monza 4D, Monza 4QT, Monza R6, Monza R6-P, Impinj M730 ,Impinj M750 etc.
Dual Frequency RFID Cards
RFID For industrial and logistics settings, JYL-tech products are ideally suited. The dual frequency inlays and tags offer a complete solution in a simple package at a lower price point than using two separate inlays. Furthermore, both UHF and HF functionality are incorporated into a single IC so that the consumer can also be offered added value.
Dual IC options:
EM4423, EM4425
125KHz LF IC & 13.56Mhz HF IC & 840-960Mhz UHF IC
RFID Card Personalization Support:
• Offset Printing with CMYK or Pantone colors
• Silk-screen printing with metallic, sliver effect
• Magnetic Stripe – HiCo2750, HiCo4000 or LoCo300
• Serial Number or UID number printing
• Signature Panel
• Barcode printing
• Photo personalization
• Chip encoding
• Hologram
• UV printing
| | | | | | |
| --- | --- | --- | --- | --- | --- |
| UV Printing | Offset Printing | Silk-Screen Printing | Glod Metallic | Silver Metallic | Glossy Surface |
| | | | | | |
| Matt Surface (Small Matt) | Matt Surface (Rough Matt) | Thermal Printing | Jetdot Printing | Laser Printing | UV Engrave Printing |
| | | | | | |
| Embossed Numbering | DOD Numbering | Laser Barcode | DOD Barcode | Magnetic Stripe | Signature Panel |
| | | | | | |
| Hologram | Metallic | Gold Hotstamp | Silver Hotstamp | Laser Relievo | Plush |
| | | | | | |
JYL-Tech Advantages:
Professional know how in manufacturer RFID card over 20 years experience.
Very first standardized contactless card manufacturer in China passed high quality evaluation of biggest world class partner.
Customized antenna and card shape
Fast production line with customized card , high speed and accurate encoding and laser numbering
Professional R&D enable diverse customized products request from big client.
High speed, serious testing can initialize system realize complex code printing and chip programming in one process.
Competitive pricing and fast delivery for world class RFID market
Rich experience in Paper, PET, ABS, PET-G Card for big projects in Global market.
Long term cooperation with leading chip providers, e.g. NXP ,Infineion, EM, TI, Avery Dennison.etc.
For the environmental protection, RFID Paper ticket card and wood and bamboo are ideal alternatives to traditional plastic key cards, Click below for more information:
Please contact JYL-Tech to customize RFID cards to meet your unique requirements for chip type, size, programming and materials for People indentification .
Contact Form
We can help you?
Find the RFID product or solution that meets your business needs. Ask us to help you find the right decision.
Share this page