Dual frequency RFID labels are used most often to enable two different RFID applications with one single RFID tag. Using the UHF portion for loss prevention or inventory management, and using the NFC portion for marketing or authentication purposes. This way, instead of purchasing and placing two different RFID tags on an item, a manufacturer could save money and time by placing one RFID tag on each item that could enable both applications.
The latest generation of EM4425 Dual frequency RFID chip, bringing innovative features to the HF, NFC, and RAIN RFID worlds. EM4425 chip combines all functionalities on a single die, with NFC for proximity range, HF for vicinity range, and RAIN technology used for long range application purposes. All protocols make use of a shared memory and a common IC serial number.
HF INTERFACE : ISO/IEC 15693 and 18000-3 compliant
NFC INTERFACE: NFC Forum Type 5 Tag compliant
UHF INTERFACE: ISO/IEC 18000-63 compliant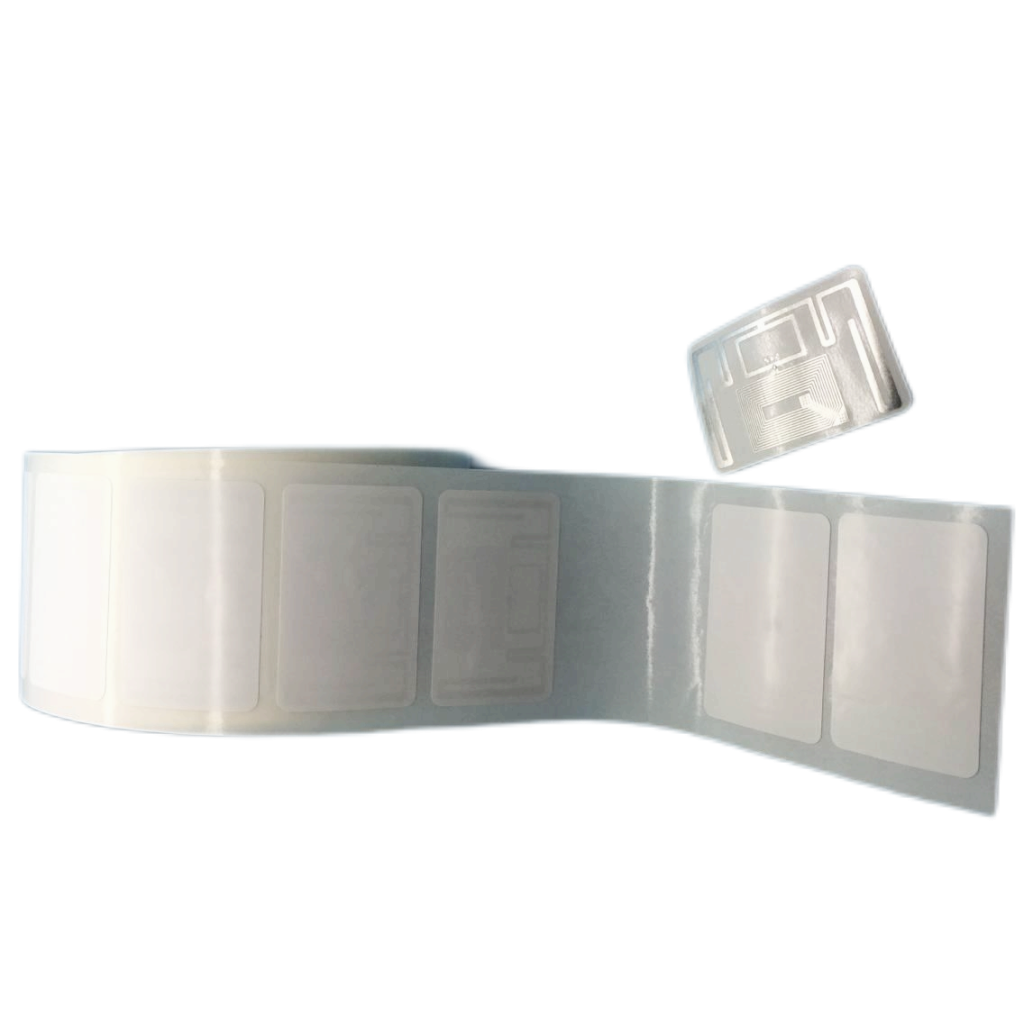 JYL-Tech has taken full advantage, including:
Improve product supply and authentication: track, trace and engage with almost any item or product via a single reliable dual frequency UHF and NFC RFID label.
Provide an extended product reality: enable entire supply chains to access and add product or item data via NFC smartphones, from manufacturing to end-users.
Speed up inventory management: count and identify multiple labelled objects at once from up to 11 metres by UHF RFID scanners.
Inventory and supply chain management
Customer engagement, coupons, loyalty programs
Product authentication with tamper evidence detection
Industrial, automotive, and aerospace logistics
To learn about EM Microelectronic's EM4425 dual frequency RFID chip – click on the link below to jump to the official datasheet.
JYL-Tech inlays and tags can meets a variety of application needs, especially in the retail and industry environments.
JYL-Tech can customize Dual frequency tag for item-level tagging to meet your unique requirements for size, programming and materials. Find the dual-frequency inlays and tags that meets your business needs. Ask us to help you find the right decision.
Contact Form
We can help you?
Share this page