RFID Jewelry tracking system can track and record the entry, exit, and sales process of jewelry products in an all-round way, replace the cumbersome and inefficient artificial management and bar code scanning mode with new methods of automation, accuracy, and efficiency. With Jewelry tagging system installed on the counter to realize quick inventory counting and real-time management, can greatly improves efficiency. RFID jewelry tag is design for retail store management for precise and speed inventory, tracing on shelf and warehouse.
RFID Jewelry tag for inventory and storage management of small jewelry such as necklaces, bracelets, rings, earrings, sunglasses, small accessories, etc. Which attached to valuable jewelry, preventing theft, loss and counterfeiting of item.
RFID can help in two ways:
100% accurate count at Open and End of Day in minutes
Theft Deterrence / Monitoring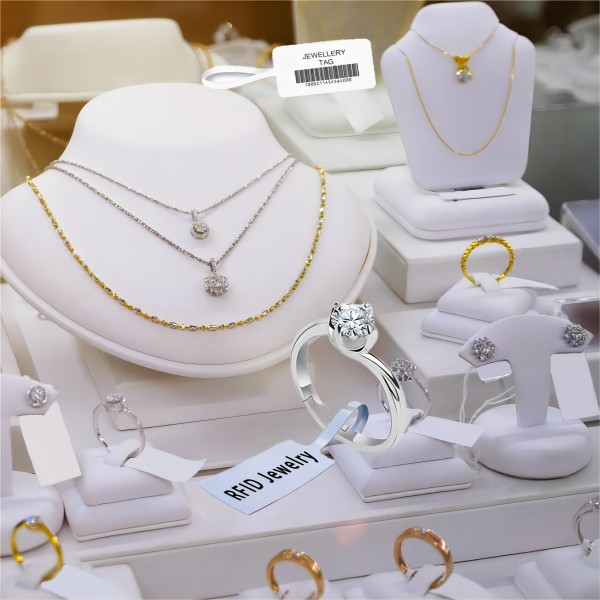 JYL-Tech has more than a decade years RFID experience and introduce small RFID for item-level tracking .
UHF RFID Jewelry Tag is a global frequency compliance with EPC Global Class 1 Gen 2 and ISO-18000 6C. The tag shows unprecedented performance over the entire band width of 860-960MHz and it is reliable in dense RF environments, thereby increasing the read rates in densely packed cases. Therefore, multiple RFID UHF Jewelry tags can be quickly and accurately identified to achieve effective management of jewelry assets.
Please find a comprehensive overview of all features:
Chip: UHF
Operating frequency: 860-960 MHz
Antenna dimensions: 26 x 12 mm
Die cut dimensions: 104×27,5 mm
EPC memory: 128Bits
TID memory: 96Bits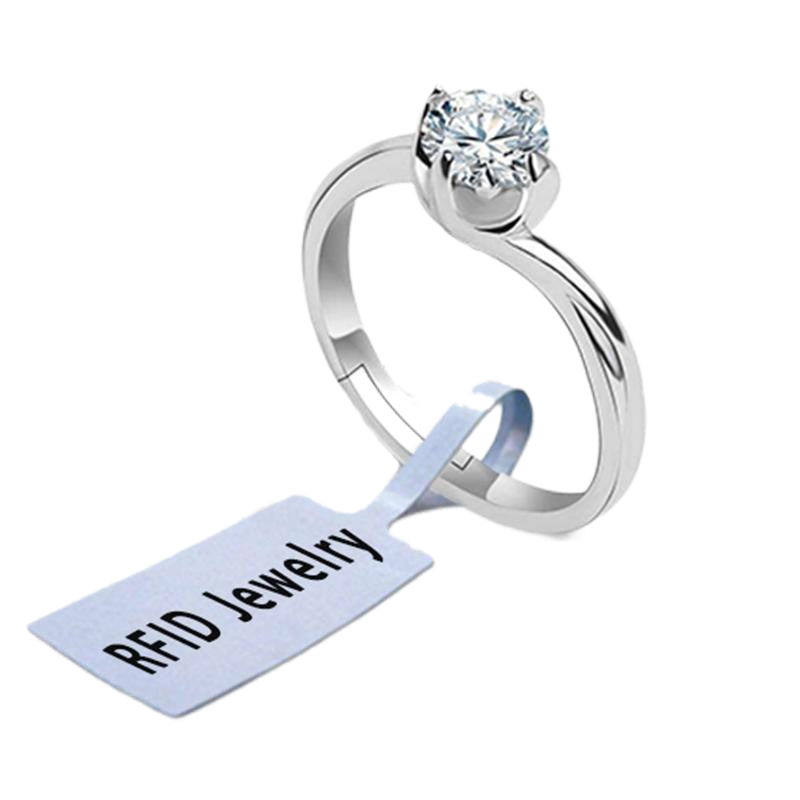 JYL-Tech inlays and tags can meets a variety of application needs, especially in the retail and inventory industry environments.
JYL-Tech can customize RFID Jewelry Tag for retail and inventory to meet your unique requirements for size, programming and materials. Find the RFID Jewelry Tag that meets your business needs. Ask us to help you find the right decision.
Contact Form
We can help you?
Share this page