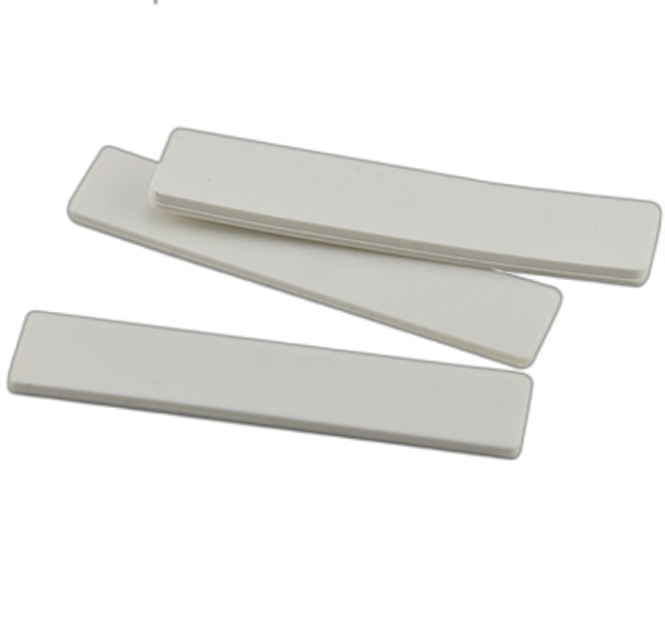 The washable Silicone UHF laundry tag is flexible, soft and durable, ideal for plain weave linens and apparel. The ultra-robustness of the Silicone laundry Tag design and long deployment cycles material allowing the Washable UHF Laundry Tag to be reused in another linen over the expected life cycle time, reducing total cost of ownership.
These mini tags are barely noticeable when sewn onto linen.
JYL-Tech Washable Laundry Tag is designed for greater reliability and performance while being able to quickly and accurately read hundreds of Silicone laundry tags in harsh commercial and industrial laundry environments.
JYL-Tech uses a brand new antenna design for the harshest laundry environments. Designed to withstand 60 bar pumping pressure, the JYL-Tech Silicone laundry tag is a breakthrough in reliability and performance with an extremely low failure rate.

Specification :
| | |
| --- | --- |
| Item No. : | JYL-SLT5512 |
| Dimensions: | 55 * 12mm |
| Thickness: | 2mm |
| Frequency: | U code9 etc. |
| Material: | Silicone |
| Color: | White / Gray or Customized |
| Craft: | Laser engraving |
| Options: | Programmable |
| Working temperature: | -20° ~ +80° |
Hightlights :
Slim, Soft, and Flexible
Waterproof, Chemical-solution proof
Durable for 200 times washing, drying, cleaning and ironing
Exceptional heat, harsh environmental performance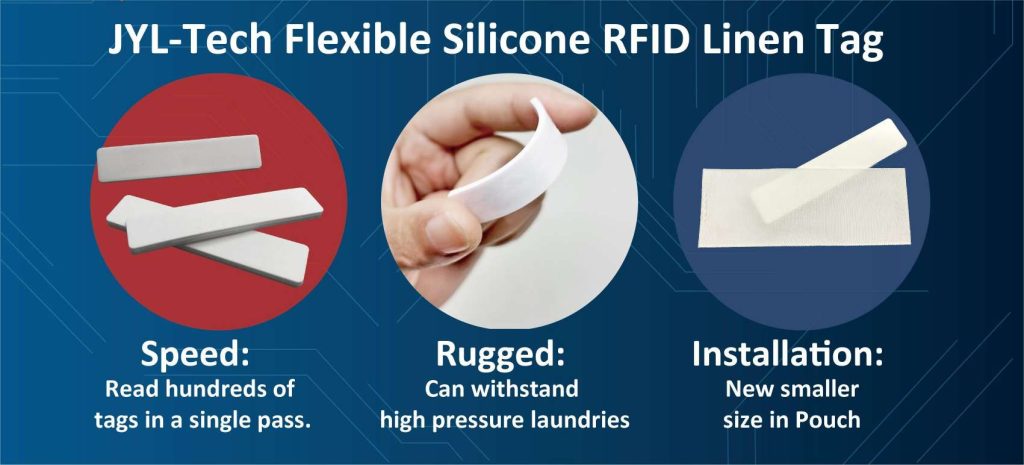 Applications :
Hospital and health care linen and medical clothing laundry tracking
Linen industry, PPE industry, rental linen, industrial laundry
Hotel linen, towel, workwear, uniform, scrubs, wipes and mops tracking
JYL-Tech can customize Silicone UHF laundry tags to meet your unique requirements for chip type, size, programming and materials. Contact us to learn more about JYL-Tech full line of solutions for washable RFID UHF laundry tags .
Silicone UHF laundry tag Datasheet
Contact Form
We can help you?
Find the RFID product or solution that meets your business needs. Ask us to help you find the right decision.
Share this page