Our RFID Fabric Band have been used by millions of people at festivals and events around the world. Its widely for any RFID event solution including access control, cashless payments and social media integration.
This RFID fabric wristband is available in sublimation soft polyester or woven fabric, and available in either a woven or printed finish.
These RFID Fabric Bands come with a choice of locking clasps and can be personalized with logos, fonts, and any custom designs. Don't like RFID X-Band with RFID invisable, the part of PVC lamination with NFC/RFID could be printing & epoxy. It will be more durable and hard if with epoxy on the front side.
Each RFID fabric wristband comes with a safety clasp called a disposable barrel lock. There are many optional buckles to choose from.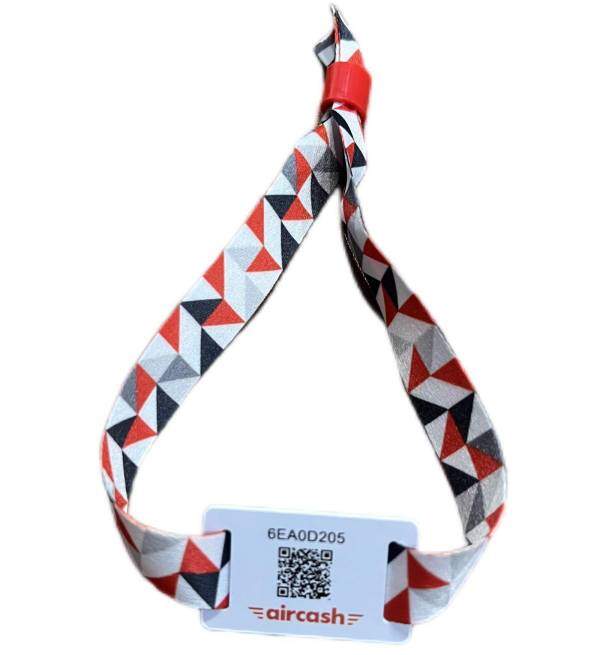 RFID Fabric-band Key Info
– Slider Size: 38x24mm or customized
– Band Size: 350x15mm or customized
– Standard Barrel Lock (most popular)
RFID Fabric-band Material & Design
– Print Option: Woven or Printing LOGO on wristband
– Print LOGO or Laser engraved UID on Slider
IC options:
LF 125KHz :
– EM4200, TK4001; T5577; EM4305; Hitag1, Hitag2, Hitag S256, etc
HF 13.56Mhz :
– ISO14443A: MIFARE Classic®, MIFARE® DESFire®, MIFARE Plus®, MIFARE Ultralight®, Fudan FM11RF08, etc.
– ISO18092: NTAG® 213, NTAG® 215, NTAG® 216, Topaz512, etc.
– ISO15693: NXP ICODE® SLIX, TI Tag it HF-I, ST LRI, etc.
Please contact JYL-Tech to customize RFID fabric wristband to meet your unique requirements for chip type, size, programming and materials for People indentification.
Contact Form
We can help you?
Find the RFID product or solution that meets your business needs. Ask us to help you find the right decision.
Share this page