NFC (Near Field Communication) is the abbreviation of Near Field Communication, which is short-range wireless communication technology . NFC Tag referred to as smart tag, is embedded NFC chip that can go in just about anything and transfer the data or instructions on them via NFC. They will appear in a flood of products and promotional items where bits of digitized information might come in handy.
As World's leading NFC supplier. JYL-Tech live and breath NFC, delivering NFC Tags, NFC Cards, NFC Keyfobs , NFC Wristband , NFC Keyfob etc Products to wherever you are in the World. Our NFC products widely used for marketing campaigns, healthcare monitoring, workforce management, stock control and security applications.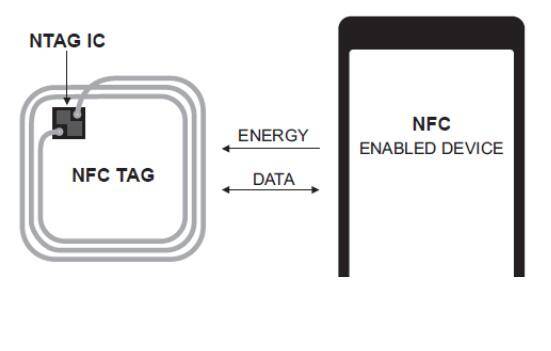 NFC is increasingly being used for marketing and event management. This allows you to promote your brand with new innovative ways, drive consumer engagement and gather consumer insights with real-time data analytics.
What are NFC products JYL-Tech supply ?
The products that cover this sector include our NFC stickers, Labels, Marketing Products, Smart Posters, Business Cards, Key Fobs and Wristbands.
NFC cards with an NFC chip hidden inside. Natural Glossy or matt finish. Suitable for NFC plastic card, NFC promotional cards, NFC loyalty cards, access cards and NFC cashless payment application .
NFC tags surface can be customized with LOGO or UID or numbering printing, with an adhesive or anti-metal layer backing, can be mounted on any non-metallic or on-metal surface.
NFC keyfobs , we offer engraving and color printing with the graphics and designs you want – all with the aim of providing the best solution for your business.
NFC wristbands are ideal for event management, hotels, water parks and theme parks , point of sale, keyless hotel rooms, identification, access control and security, counterfeit prevention, customer loyalty programs etc.
NFC labels are NFC stickers with NFC chip embedded in paper, PET or other materials. Different sizes and shapes available. We can custom print NFC stickers with your Logo, graphics, or serial number.
5 Types of NFC Tags :
NFC Forum Platform
Compatible Products
NFC Forum Type 1 Tag
Innovision Topaz
NFC Forum Type 2 Tag
NTAG213/215/216
NXP MIFARE Ultralight
NXP MIFARE Ultralight EV1
NXP MIFARE Ultralight C
NFC Forum Type 3 Tag
Sony Felica
NFC Forum Type 4 Tag
NXP DESFire Series
NXP SmartMX with JCOP
NFC Forum Type 5 Tag
NXP ICode Series
ST25TV Series
Please contact JYL-Tech to customize NFC products to meet your unique requirements for chip type, size, programming and materials for your event and NFC projects .
Contact Form
We can help you?
Find the RFID product or solution that meets your business needs. Ask us to help you find the right decision.
Share this page