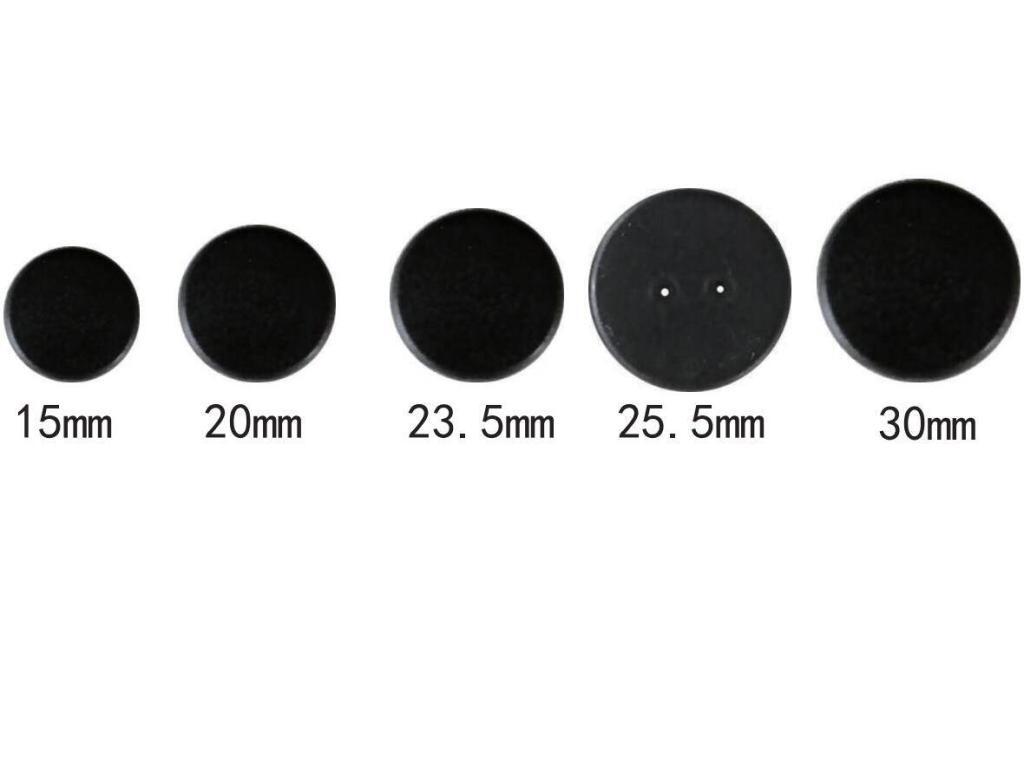 JYL-Tech PPS RFID Laundry tag like button also named Button RFID laundry Tag , which is small size and shaped in button. It's twice injection moulding design and suitable for harsh laundry environment such as press type laundry machine, dry cleaning and ironing.
JYL-Tech offers a selection of laundry RFID tags using the 125 kHz LF, 13.56 MHz HF, as well Gen 2 UHF frequencies. Whether you need tags that are ultra-rugged, small, our RFID laundry tags are designed to withstand the hot and institutional laundry processes. The laundry RFID tags are designed to endure the hotel and institutional laundry processes providing durability and suitability for washing, drying, dry cleaning and ironing.
Durable PPS material to withstand immersion in water, heat, pressure and chemicals. It is used to perform and verify inventory processes in hotels, hospitals, schools, healthcare , workwear segment and other institutions. It can be easily sewn onto sheets, towels, napkins and other clothing items , or inserted into enclosures.
Benefit from RFID laundry Tag solutions :
Factory direct pricing ;
100% tested before shipping ;
Over 200 washing cycles or 2 year lift-time guarantee after shipping ;
Withstand immersion in water, heat, pressure and chemicals ;
Free sample offered to test ;

Button RFID laundry Tag Specification :
Item No. :
JYL-PLT15/16/18/20/23.5/25.5/30
Dimensions:
Round 15/16/18/20/23.5/25.5/30mm
Thickness:
2.5mm +/- 0.1mm
Frequency:
LF / HF / UHF
Material:
PPS
Color:
Black / Gray / White or Customized
Craft:
Laser engraving LOGO / numbering
Options:
Adhersive / Programmable
Working temperature:
-20° ~ +80°
Peak Temperature:
160°C 3h, 220°C 30min
Mechanical Stability:
Axial compression strength: 1000N
Radial compression strength: 500N
IP Rating:
IP67 (condition: water pressure 45bar, 10h)
Button laundry Tag Customization :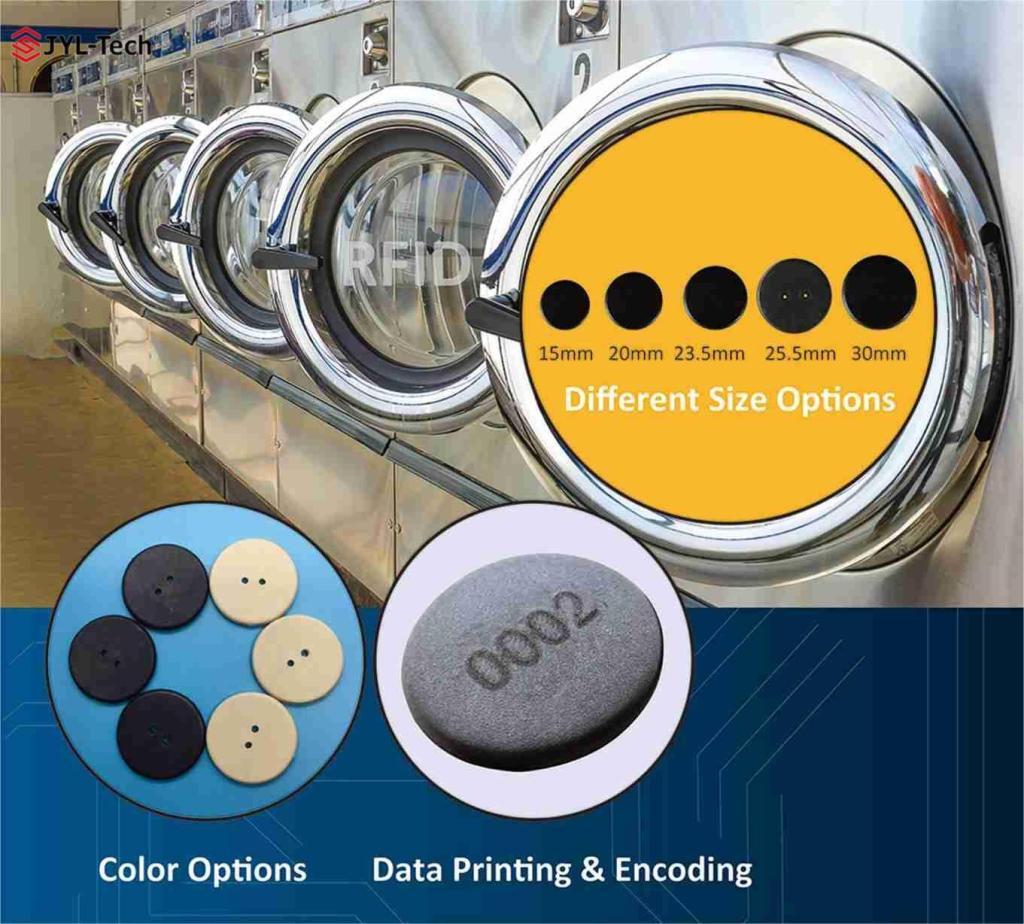 JYL-tech also could produce one small size with UHF which UHF Hard Button Laundry Tag, which is like a buttom and end user can sewing on linen , cloth etc .
UHF Hard Button RFID Laundry Tag, with more than 200 industrial washing cycle times, stable and reliable RFID performace . Can customize size for customers, hard material, Smaller module inside the tag. It can be fixed by sewing.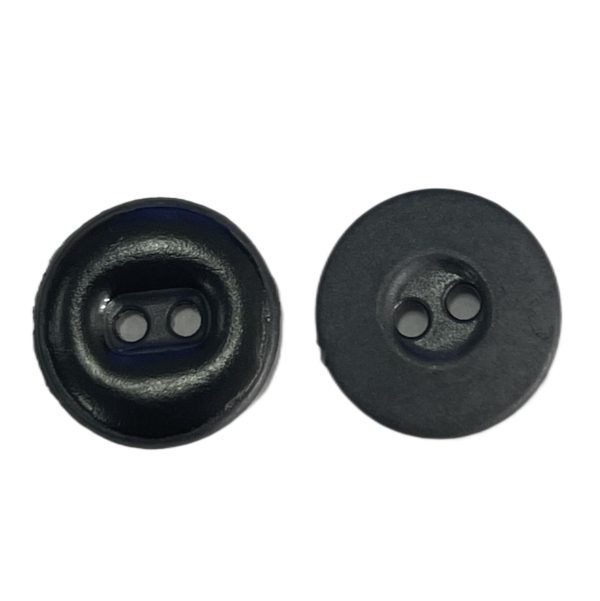 UHF Hard Button RFID Laundry Tag Specification :
| | |
| --- | --- |
| Item No. | JYL-BLT18 |
| Material: | PPS + Epoxy |
| Dimension: | Round 18mm |
| Thickness: | 2.8mm |
| Frequency: | UHF EPC Class1 Gen2, 868Mhz ~916Mhz |
| Lifetime: | 200 wash cycles |
| Washing: | 90℃/15 minutes minutes |
| Ironing Ironer: | 180℃/12 seconds Seconds |
| Sterilization: | 135℃/20 minutes minutes |
JYL-Tech can customize RFID laundry Tags to meet your unique requirements for chip type, size, programming and materials. Contact us to learn more about JYL-Tech full line of solutions for washable RFID laundry Tags .
Contact Form
We can help you?
Find the RFID product or solution that meets your business needs. Ask us to help you find the right decision.
Share this page