JYL-Tech PPS RFID Button Tag is a simple, small size RFID tag and shaped in button. These RFID Button Tags are great for sensing presence, identification, etc., It can be easily sewn into clothing or inserted into enclosures. It's twice injection moulding design and suitable for harsh laundry environment such as press type laundry machine, dry cleaning and ironing. Its ideal for the hospitality, healthcare and workwear segment.
JYL-PLT15 with dimension diameter 15mm with carrier frequency HF 13.56Mhz It measured a maximum read distance of about 35~45mm .
Highlights of JYL-PLT15 :
• Fully ISO 15693 / 18000-3 compatible
• Developed to withstand the highest levels of water extractor presses
• Optimized shape reduces the risk of damages to textiles
• Multi-purpose transponder suitable for all types of linens, garments, mats and mops
• Robust RFID tags lasts for up to 200 washing cycles
Thanks to its robust RFID Button Tag PLT15MM PPS housing material, it withstands water immersion, high temperatures up to 200°C, pressure and chemicals.
Equipped with an anti-collision feature, the tag can be read simultaneously when tagged garments are stacked closely together in piles. RFID Button Tag Reading performance is excellent, with all standard HF reading stations.
| | |
| --- | --- |
| Item : | RFID Laundry Transponder JYL-PLT15 |
| Compliance : | ISO 15693/SO18000-3 |
| Chip : | ICODE SLIX serials |
| Dimensions: | ø15 mm |
| Weight : | 0.80g |
| Temperature : | Storage -40°C-+120°℃(-40°F-+248F) |
| Material : | PPS |
| Mechanical resistance : | up to 50 bars |
| Chemicals : | All common chemicals in the washing process |
| Lifetime : | 200 wash cycles or 3 years from shipping date (whichever Lifetime comes first) |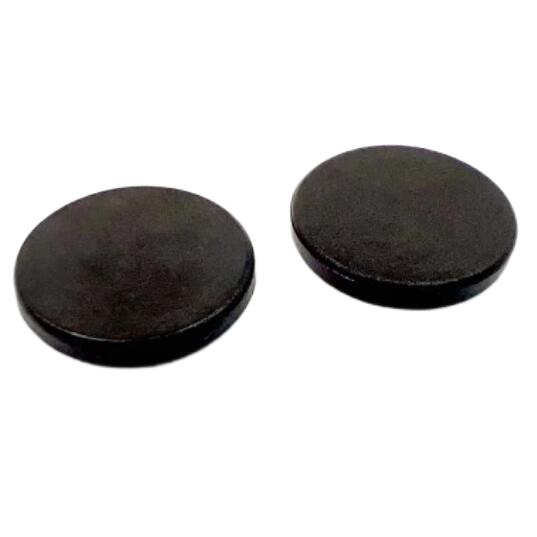 Contact Form
We can help you?
We can help you?