EM4425 combines all functionalities on a single die, with NFC for proximity range, HF for vicinity range, and UHF technology used for long range application purposes.
Dual frequency EM4425 chip designed for application Inventory and supply chain management, Customer engagement, coupons, loyalty programs, Product authentication with tamper evidence detection, Industrial, automotive, and aerospace logistics etc.
JYL-Tech Dual frequency RFID tag is designed based on EM4425 chip for item-level tagging, supply chain management, and logistics and industry applications. Our Dual frequency RFID tag EM4425 combines excellent performance with a unique dual-frequency capability, operating in both NFC (HF) and UHF RFID frequency ranges.
JYL-Tech Dual frequency RFID tag capability provides powerful solutions for, inter alia, supply chain management, product authentication and consumer engagement. The end user can verify the authenticity of the purchased product, while the distributor can verify the authenticity of the returned product. Moreover, the interaction with the product before, during or after purchase, in-store or at home, offers a consistent consumer experience, regardless of the sales channel.
Please find a comprehensive overview of all features: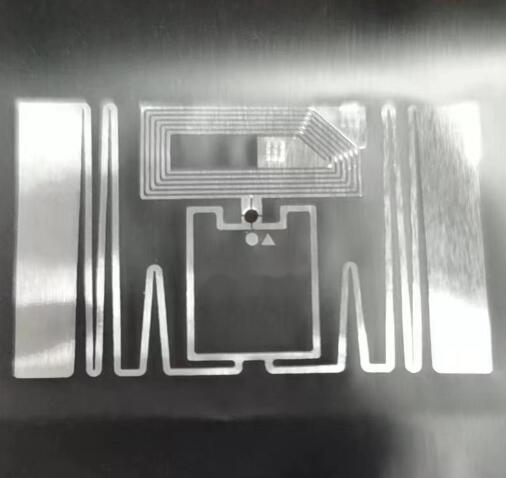 EM4425 Dual frequency RFID tags & inlays :
Chip: EM4425
Operating frequency: UHF (860-960 MHz) / NFC 13,56 MHz
Antenna dimensions: 47 x 27 mm
Die cut dimensions: 50 x 30 mm
EPC memory: 96-bit / up to 480-bit
TID memory: 96-bit (UHF) / 64-bit (HF) overlapping
JYL-Tech inlays and tags can meets a variety of application needs, especially in the retail and industry environments.
JYL-Tech can customize Dual frequency tag for item-level tagging to meet your unique requirements for size, programming and materials. Find the dual-frequency inlays and tags that meets your business needs. Ask us to help you find the right decision.
Contact Form
We can help you?
Share this page