JYL-SLT5512 is JYL-Tech new generation of Silicone RFID laundry Tag , which have a smaller, flexibler, durabler form factor for insertion into virtually any linen :
Thin thickness: Reduce 2mm thickness to 1.5mm
More durable: Over 200 times industrial washing circle
Improved Flexibility: perfect for insertion into the narrowest hems of the finest flat linen
The washable Silicone RFID Linen Tag is flexible, soft and durable, ideal for plain weave linens and apparel. The ultra-robustness of the Silicone design and long deployment cycles material allowing the Washable UHF Laundry Tag to be reused in another linen over the expected life cycle time, reducing total cost of ownership.
JYL-FL7010 Silicone RFID laundry Tag Highlights :
Small, soft, flexible material ideal for textiles, linens and garments
New smaller form factor for direct inseam attachment
New mechanical design for improved performance for flat linens
Exceptional durability for washing, drying, dry cleaning and ironing
Suitable for high-pressure extractors up to 60 bar
Suitable for Autoclave sterilization
UHF technology to read hundreds of tags simultaneously
100% non-magnetic construction, suitable for hospital use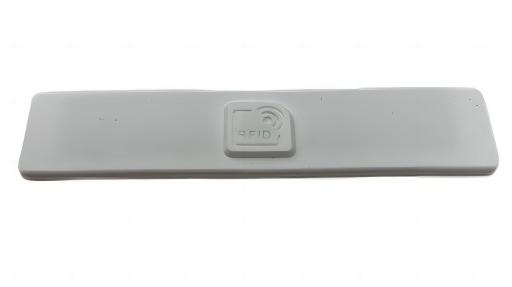 Contact Form
We can help you?
Find the Silicone RFID laundry Tag product or solution that meets your business needs. Ask us to help you find the right decision.
Share this page
Related Products