Near Field Communication (NFC) technology brings various solutions for our daily life and works which can improve operational efficiency, drive consumer engagement and deliver outstanding insights. NFC card & NFC Tag & NFC fabric wristband are the mail rolas for event management .
The events industry is worth huge value to the economy and economies around the world. Its importance is hard to overstate, from meetings and conferences, to sporting and musical events. NFC has played a huge part in improving the operational efficiency of events all over the world, making things simpler for organisers, while also helping them cut costs.
Almost all activities , EVENT's European and American activity festival can not be separated from NFC card , NFC Tag and NFC fabric wristband . These NFC cards , NFC Tags and NFC fabric wristbands provide ultimate security for events, they are unique, fully custom and extremely difficult to replicate. NFC card , NFC Tag and NFC fabric wristband can print or knit your logo, sponsor, advertiser, etc.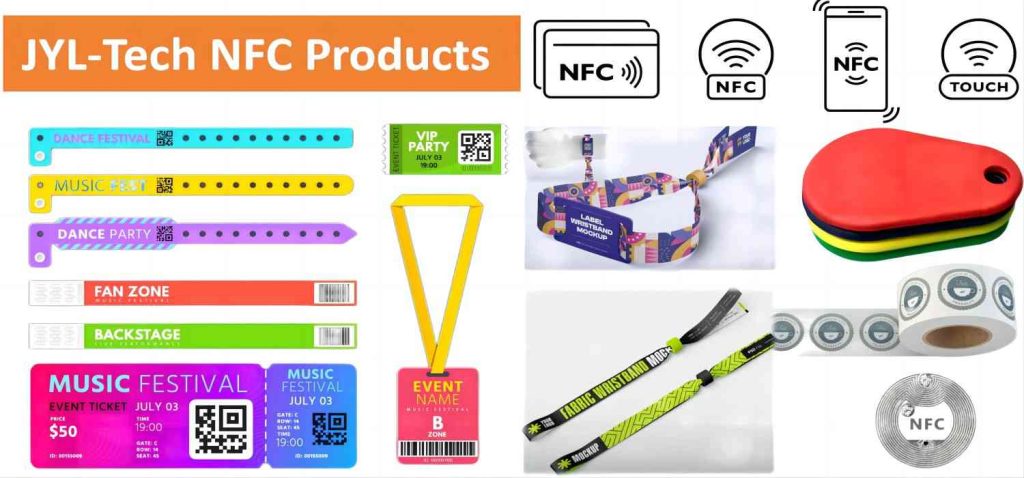 Contact Form
We can help you?
Find the NFC product or solution that meets your business needs. Ask us to help you find the right decision.
Share this page